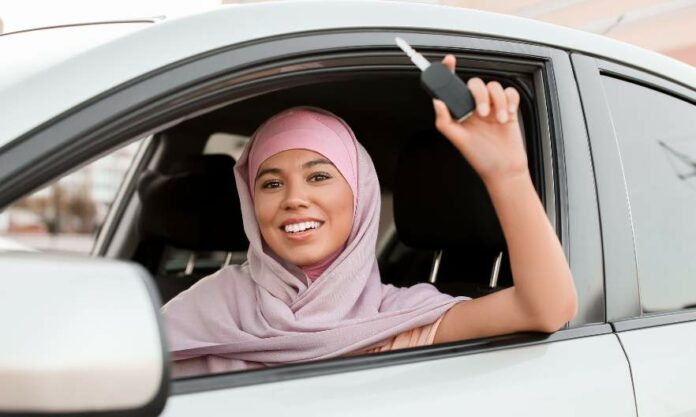 Al Sayed Driving School is considered one of the leading schools in the Kingdom of Saudi Arabia in teaching and training to drive all kinds of vehicles, raising drivers' skills, and increasing traffic culture and traffic safety.
Al Sayed Driving School was established in Rabigh Governorate in 2008. The school offers training courses to qualify the trainees on safe driving and raise the cultural level in traffic safety for the trainee through practical and theoretical training.
Driving Education for All
Al Sayed Driving School is committed to promoting safe driving habits among all individuals. They offer driving education and training to both men and women. Regardless of your gender, AlSayed Driving School is ready to equip you with the skills and knowledge you need to become a confident and responsible driver.
The women's driving classes at AlSayed Driving School cover both theoretical and practical aspects of driving. The practical classes, on the other hand, offer hands-on experience in driving under the supervision of certified trainers.
If you are planning to get your driving license but are not familiar with the procedure, please read our guide on how to get a driving license in Saudi Arabia.
Training Programs
AlSayed Driving School offers a variety of training programs tailored to meet the needs of our learners. The training process is designed to ensure the safety of learners and promote safe driving habits.
Theoretical Training
The theoretical lectures provide learners with the necessary information to help them navigate the roads safely. This foundational knowledge is crucial in understanding traffic rules, road signs, and safe driving practices.
Download our free Saudi driving license app to increase your chances of passing the Saudi theory computer test exam on your first try.
Simulation Training
School provides training on simulation devices that mimic real-life driving scenarios. Learners are surrounded by screens displaying interactive virtual reality, providing them with a realistic and safe environment to learn and practice.
Practical Training
The practical training involves teaching learners various driving skills within a closed field under the supervision of certified trainers. This hands-on experience allows learners to apply their theoretical knowledge and simulation training in a real-world context.
Driving Assessments
After completing the theoretical lectures, learners are tested on the basic information acquired during the theoretical training. School also conduct practical tests to measure the mastery of skills acquired during the training. For those who already have some driving skills, we offer assessments to determine the appropriate training program.
Working Hours
If you wish to visit the school for inquiries or to start your driving journey, please note their operating hours:
| Day | Operating Hours |
| --- | --- |
| Saturday | 7 AM – 10 AM |
| Sunday | 7 AM – 11 PM |
| Monday | 7 AM – 11 PM |
| Tuesday | 7 AM – 11 PM |
| Wednesday | 7 AM – 11 PM |
| Thursday | 7 AM – 11 PM |
| Friday | Closed |
Fees and Conditions
For information regarding the fees and conditions at Al Sayed Driving School, it is recommended to contact them directly at +966 56 700 7707.
Reviews and Ratings
Al Sayed Driving School has earned a solid reputation among its learners, boasting a rating of 3.9 based on 419 reviews on Google Maps. One of the learners, Oliver Balasabas, shared his experience:
Such positive reviews reflect the school's commitment to providing quality driving education and training.
Location and Contact Information
AlSayed Driving School is conveniently located at 303, Al Silayyib Ash Sharqi, Rabigh 25754, Saudi Arabia. For those familiar with the local language, the address is 303، الصليب الشرقي، رابغ 25754.
For further inquiries or to book a session, you can reach out to them at +966 56 700 7707.