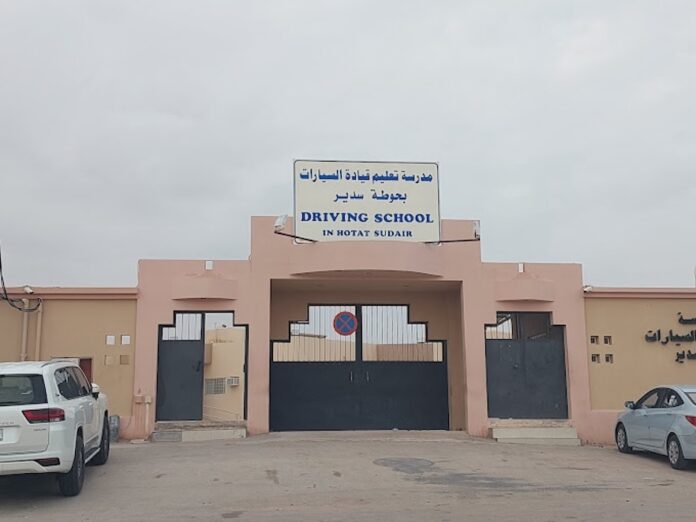 When it comes to learning how to drive in Saudi Arabia, one name that stands out is the Al Shorouk Driving School. Located in Hautat Sudair, Riyadh, this institution has been a cornerstone in driving education since its inception in 1429 Hijri (2008 AD). With a focus on both men and women, the school aims to produce responsible and skilled drivers.
Al Shorouk Driving School
Al Shorouk Driving School opened its doors in 1429 Hijri with a mission to serve the sons and daughters of the nation. The school aspires to contribute to the community by developing comprehensive and integrated curricula that emphasize safe driving and road responsibility.
One of the standout features of Al Shorouk Driving School is its gender-inclusive approach. The school offers driving licenses for both men and women, adhering to the recent changes in Saudi Arabian laws that allow women to drive.
Training Programs at Al-Shorouk Driving School
Al-Shorouk Driving School offers a comprehensive suite of training programs aimed at equipping trainees with the skills and knowledge they need for safe and responsible driving. The programs are structured as follows:
Theoretical Training: This segment consists of lectures that impart essential knowledge for safe driving, including road rules, signs, and safety protocols.
Simulation Training: In this innovative phase, trainees are surrounded by screens that display an interactive virtual reality environment, simulating real-world driving conditions.
Practical Training: This hands-on component takes place in a closed field, where trainees practice various driving skills under the supervision of certified trainers.
After finishing the classroom lessons, students take a test to see how well they've learned the material. They also take a hands-on driving test to check their driving skills.
We encourage you to download the Saudi Theory Test app to make it easier to pass the computer-based theory test.
Types of License Covered by Al-Shorouk Driving School
Al-Shorouk Driving School offers specialized training programs for various types of driving licenses. Each program focuses on both theoretical and practical training, ensuring you're well-prepared for your specific driving needs.
Private Driving License: Designed for those who wish to drive private vehicles like cars and small trucks.
Light Transportation Licenses: Ideal for individuals interested in operating small commercial vehicles such as minibuses and small trucks.
Heavy Driving License: Tailored for those looking to drive heavy commercial vehicles like large trucks and buses.
Motorcycle License: A program for motorcycle enthusiasts covering basic to advanced riding techniques.
Working Hours
These working hours provide flexibility for both morning and evening learners, making it convenient for people with different schedules to enrol in the driving programs offered by Al Shorouk Driving School.
The extended hours during weekdays also accommodate those who may have work or other commitments during regular business hours.
| Day | Working Hours |
| --- | --- |
| Saturday | Closed |
| Sunday | 7:30 AM–1 PM, 3–11 PM |
| Monday | 7:30 AM–11 PM |
| Tuesday | 7:30 AM–12:30 PM, 3–11 PM |
| Wednesday | 7:30 AM–12:30 PM, 3–11 PM |
| Thursday | 7:30 AM–12:30 PM, 3–11 PM |
| Friday | Closed |
Reviews of Al Shorouk Driving School
Positive Feedback
Excellent Instructors: Many reviewers praise the professionalism and expertise of the driving instructors at Al Shorouk Driving School.
Comprehensive Curriculum: The school's blend of theoretical and practical training has received positive remarks for being thorough and well-structured.
Gender-Inclusive: The school's commitment to providing driving education to both men and women is highly appreciated by the community.
Areas for Improvement
Limited Weekend Hours: Some reviewers have mentioned that they would appreciate more flexible hours on weekends.
Facility Upkeep: A few reviews point out that while the training is excellent, the physical facilities could use some updating.
Overall Rating: 4.5/5
The general consensus is that Al Shorouk Driving School offers high-quality driving education and is a reliable choice for anyone looking to obtain a driving license in Saudi Arabia.
Contact Information
If you're interested in enrolling in one of the training programs at Al-Shorouk Driving School or have any questions, here's how you can get in touch:
Address: طريق الملك فيصل, Hautat Sudair 15313, Saudi Arabia
Phone Number: +966164450969
Conclusion
Al-Shorouk Driving School provides comprehensive training programs for both men and women who aim to become safe and responsible drivers. The curriculum includes theoretical lessons, virtual simulations, and hands-on driving practice. Students are evaluated through tests to ensure they have mastered the necessary skills and knowledge.
Overall, Al-Shorouk Driving School stands as a reliable option for aspiring drivers of both genders.