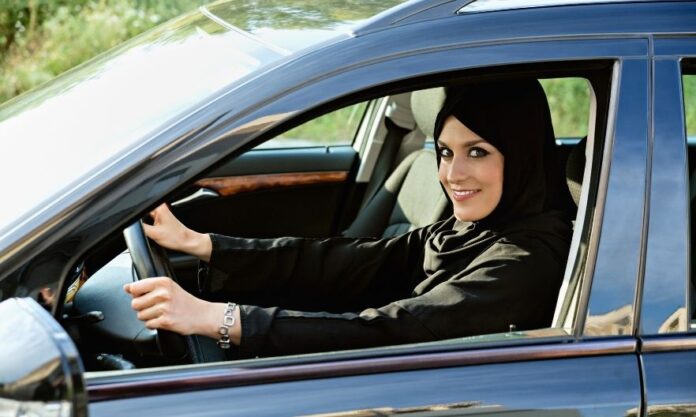 Saudi Aramco launched a driving school for women; this school accommodates about 3,600 female students and families of the company's employees. Aramco Driving School offers a 34-hour training program, with 10 hours of theoretical training and 24 hours of practical training. The procedure of how to get a Saudi driving license is already explained.
Aramco Driving School
Saudi Aramco school the issuance of driving licenses to both males and females. The school is located in Dhahran and is known among locals and expats. Aramco has the vision to include more women in the workforce.
Economic benefits from women's driving
More Saudi women will be able to join the workforce to achieve the 2030 Vision goal of women's employment.
Achieving the government's pursuit of an increase in its public income from the private sector.
Promoting economic growth and value-added to the economy in general.
Saving an average of 3,800 riyals per month for families who used to use drivers previously.
To pass computer test questions and road signs test. Download our official app from the Google PlayStore and Apple AppStore.
Aramco Driving School Timings
| Days | Timings |
| --- | --- |
| Monday | 6:00 AM – 7:00 PM |
| Tuesday | 6:00 AM – 7:00 PM |
| Wednesday | 6:00 AM – 7:00 PM |
| Thursday | 6:00 AM – 7:00 PM |
| Friday | Closed |
| Saturday | Closed |
| Sunday | 6:00 AM – 7:00 PM |
Saudi Aramco Driving Center Reviews
Aramco Driving School has an average rating of 4.11 out of 5. This suggests that the majority of reviewers have had positive experiences at the school.
Positive Reviews
Here are some highlights from the top positive reviews:
Steve Magnan: "State of the art driving school in Saudi Aramco. The instructors are very well trained and they use very advanced simulators to train drivers. It's a model for other driving schools in the Kingdom."
Zahraa A: "My experience with the center is more than wonderful. The trainers are very professional and they have a good way to explain the information. I felt very comfortable during the training period."
Wejdan Mohammed: "An organized training school with high-quality teaching methods. I appreciate the instructors' patience and effort."
Rere Sauu: "I was among the trainees in the first batch. It was a unique and wonderful experience."
خيريه الهاشم: "This place is dedicated to teaching driving for women. They provide professional training."
Negative Reviews
Here are some highlights from the top negative reviews:
يقين نافع: "I got trained there for 14 days instead of others who get trained for 7 days. Yet I didn't pass the test, and the trainers didn't provide any feedback or reasons. Poor management and service."
M: "How is the registration done? It's a very complicated process and the customer service is not helpful."
Ghada: "Two weeks since I passed my driving test and still didn't get my license. I tried contacting them multiple times but no response. Very disappointed."
Zahra Alkhalifah: "Unfortunately, my experience was not good at all. The training was very poor and the trainers were not qualified."
Nasreen Alsubaie (SeseBerry): "Registration, admission, and issuance of licenses is a very slow process. The staff need to be more efficient."
Insights
The positive reviews indicate that many individuals have had exceptional experiences at the Aramco Driving School. They commend the school's state-of-the-art facilities, well-trained instructors, and professional training methods.
However, the negative reviews highlight issues with poor management, complicated registration processes, slow service, and lack of feedback from trainers.
Thus, while the school is generally well-regarded, it's clear that there are areas in need of improvement to enhance the overall customer experience.
Aramco Driving School Contact Number
+966 13 874 1333
Aramco Driving Center Address
3100 Old Abqaiq Rd, Gharb Al Dhahran, Dhahran 34471, Saudi Arabia
Other Driving Schools:
Here is the list of all the other driving schools. Learn about other driving schools procedures and fee plans.