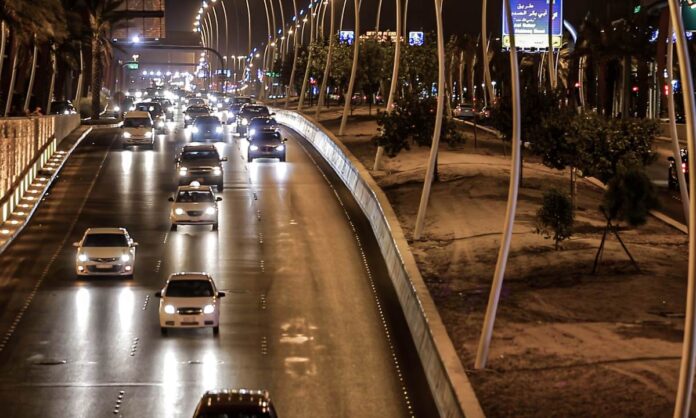 Drive in Bahrain with a Saudi License – This is a common query among Saudi residents planning a visit or a move to Bahrain. The good news is, yes, you can drive in Bahrain with a valid Saudi license.
However, the details can vary based on the type of your stay and visa status. We will give you a complete guide that explains how you can drive in Bahrain with a Saudi license.
This guide covers everything from how to use your Saudi license for short visits to the step-by-step procedure to change it to a Bahraini license if you're staying for a longer period or for work.
Driving in Bahrain with a Saudi License
In response to the query, "Is it possible to drive in Bahrain with a Saudi License?" the answer is definitely yes. Moreover, there's no need for an international driving permit from Saudi Arabia. However, how long your Saudi license is valid in Bahrain primarily relies on the kind of visa you hold.
Driving on a Visit Visa
If you're in Bahrain on a visit visa, your Saudi driving license is accepted. This lets you drive any rented or personal cars without the need for extra documents or steps. It's an easy way for Saudi tourists and people visiting Bahrain for a short time to drive around without any trouble. You can travel from Saudi Arabia to Bahrain by road.
Driving with Permanent Work Visa
But the situation is different if you're in Bahrain on a work visa or have asked for permanent residency. In this situation, you need to get a new Bahrain driving license.
The great thing is that the Bahrain Licensing authorities will give you this license without needing to take a driving test as long as your Saudi driving license is valid. This fast and easy changeover process means you can keep driving legally while you live and work in Bahrain.
Converting Saudi License to Bahrain License: Requirements
If you're on a work visa and want to drive in Bahrain with a Saudi license, you'll need to change your Saudi license to a Bahraini one. This process involves some particular steps and documents. Here's the information you need:
Required Documents
To begin the process of converting your Saudi license to a Bahraini one, you'll need to gather the following documents:
A copy of your CPR (Central Population Registry) card, both front and back
A copy of your valid Saudi driving license, both front, and back
A passport copy (only if asked for it)
One passport-size photograph
These documents form the basis of your application and must be submitted at the time of application.
Availability and Age Requirement
The General Directorate of Traffic in Isa Town, responsible for issuing driving licenses, operates during the following hours:
Sunday to Thursday: 7:00 AM – 7:00 PM
Saturday: 7:00 AM – 1:00 PM
Also, it's important to note that you need to be at least 18 years of age to apply for a driving license in Bahrain.
Step-by-Step Process for License Conversion
Once you've gathered all the necessary documents, you're ready to begin the process of converting your Saudi license to a Bahraini one. Here's a detailed step-by-step guide to help you navigate this process:
Step 1: Visit the Driving License Issuing Office
Your first stop should be the Driving License Issuing office, i.e., the General Directorate of Traffic, located in Isa Town. Make sure to bring your original Saudi driving license, CPR, and passport.
Step 2: Obtain and Fill Out the Application Form
At the information counter, present your original documents. The staff will verify them and provide you with an application form. Fill out this form with your details.
Step 3: Undergo an Eye Test
With the filled-out form, please return it to the counter. The staff will direct you to the eye testing area. Once you've completed the eye test and received the stamp of approval, please return it to the information counter.
Step 4: Receive a Token for the Licensing Department
You'll be issued a token at the information counter to see the Licensing Department staff. Attach the required documents mentioned earlier to your filled-out form and wait for your token number to be called.
Step 5: Make the Payment
When your token number is called, present your documents for review. After this, you'll be asked to deposit BD 26.500 to the machine near the information area, or you can pay directly through a card-swiping machine.
Step 6: Receive Your Bahraini Driving License
In less than 10 minutes, you'll receive your Bahrain-issued driving license along with a driving manual from Bahrain. Please note that your Saudi-issued driving license will be retained and replaced with the Bahrain-issued one.
Important Notes
It's important to mention that your overseas driving license must be valid when you apply. However, for citizens of the Gulf Cooperation Council (GCC) Countries, even an expired driving license can be accepted if it expired no more than 6 months ago.
For GCC citizens applying for heavy truck licenses, the driver should be over 25 years old and must be working as a heavy truck driver.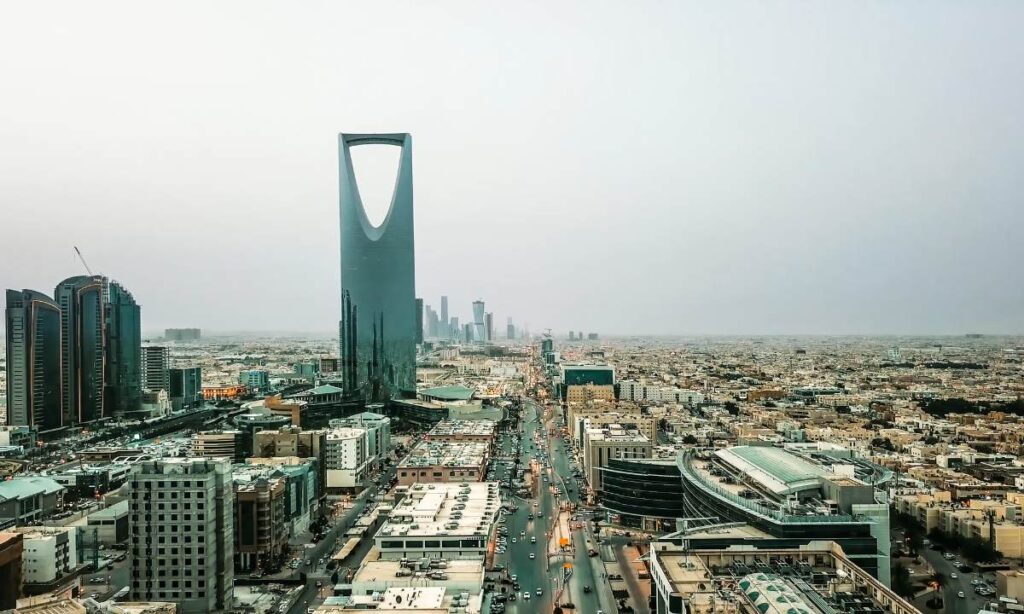 Renting a Car in Bahrain with a Saudi License
If you're visiting Bahrain and plan to rent a car, you might wonder, "Can I rent a car and drive in Bahrain with a Saudi license?" The answer is yes, you can. Here's what you need to know:
Eligibility to Rent a Car
If you're in Bahrain on a visit visa, you can rent a car using your valid Saudi driving license. This is a convenient option for Saudi residents in Bahrain for a short-term visit who prefer the flexibility of driving around.
Choosing a Rental Company
Numerous car rental companies in Bahrain cater to international visitors. When choosing a rental company, it's important to compare prices, check reviews, and understand the terms and conditions of the rental agreement. Most companies require a copy of your valid Saudi driving license, passport, and credit card.
Understanding the Rental Agreement
Before signing the rental agreement, ensure you understand all the terms and conditions. This includes the rental period, mileage limit, insurance coverage, and fuel policy. It's also important to check the car's condition before you drive off.
Driving Rules and Regulations
While you can drive in Bahrain with a Saudi license, it's crucial to familiarize yourself with the local driving rules and regulations. Although they are similar to those in Saudi Arabia, there are some differences that drivers should be aware of to avoid fines or penalties.
Tips for Driving in Bahrain with a Saudi License
If you're planning to navigate the roads of Bahrain with a Saudi license, it's crucial to get to know the local driving regulations and practices. Below are some important tips for a smooth driving experience:
Understanding Bahrain's Driving Rules and Regulations
Bahrain has its own unique set of driving rules for motorists. Here are a few key points to keep in mind:
Always drive on the right-hand side of the road.
The driver and all passengers must always wear seatbelts.
Using a mobile phone while driving is forbidden unless you use a hands-free kit.
Drink-driving is strictly against the law.
At roundabouts, always yield to vehicles already in the roundabout.
Turning right on a red traffic signal is not allowed.
If a driver flashes their vehicle's high-beam headlights at you, it usually means they want to overtake.
Parking is not permitted on the road unless in designated parking bays.
Adhering to Speed Limits
Speed limits in Bahrain depend on the type of road:
Within city limits: 60 kph (37 mph)
Outside city limits: 80-100 kph (50-62 mph)
Motorways: 120 kph (75 mph)
Additional Information for Driving in Bahrain
Here's some additional information to keep in mind:
Always have your driver's license with you when driving.
In case of a non-injury accident, move your vehicle off the road and contact the police. An accident report must be filed within 24 hours of the incident.
Road signs in Bahrain are in both Arabic and English.
With these tips, you can ensure a safe and pleasant driving experience in Bahrain with a Saudi license.