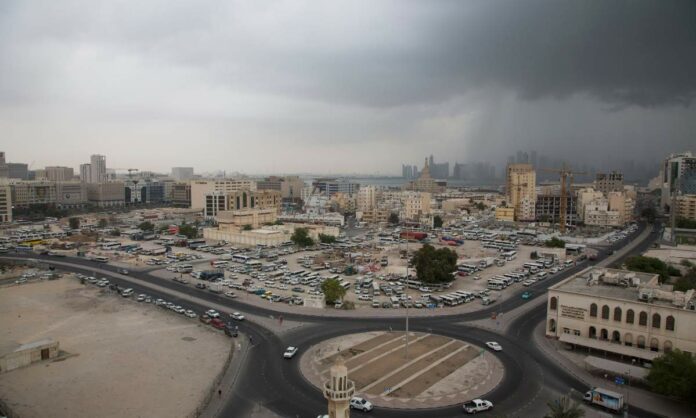 If you're planning to drive in Kuwait with a Saudi license, it's essential to understand the rules and regulations that govern this process. As a member of the Gulf Cooperation Council (GCC), Kuwait recognizes driving licenses from other GCC countries, including Saudi Arabia.
This means you can legally drive in Kuwait without needing an international driving license if you have a Saudi license. However, there are certain conditions and procedures that you need to be aware of.
Driving in Kuwait with Saudi License
Tourists or Visit Visa Holders
If you're visiting Kuwait on a tourist or visit visa, you can drive using your valid Saudi license. This applies to all light vehicles and motorcycles, provided that the driver is at least 18 years old for light vehicles and 17 years old for motorcycles.
It's important to note that the Saudi license must be valid for the entire stay in Kuwait.
Short-term Work Contract Holders
If you are working in Kuwait temporarily, such as for a few months or up to a year, it is recommended that you consult your employer about the regulations.
Generally, businesses offer a rental or company vehicle with authorization from the local traffic authorities.
Permanent Work Visa Holders
If you're in Kuwait on a permanent work visa and plan to reside there, you have a certain period (usually three months from the visa issue date) to convert your Saudi license to a Kuwaiti one.
This conversion can be done at the local traffic department. Please be aware that if you continue to drive with a Saudi license after this period, you may be liable for a traffic fine.
The Process of Converting a Saudi License to a Kuwaiti One
For Saudi license holders relocating to Kuwait and obtaining a Kuwaiti residence permit, converting their Saudi driver's license to a Kuwaiti one is necessary. Here are the steps involved in the conversion:
Prepare the necessary documents, which include:
A request print with the employer's signature.
The Saudi license that needs to be replaced.
A patent from Saudi Arabia, where the license to be replaced, was issued.
A copy of the original work permit or a certificate for those who work in the government sector.
A copy of the Civil ID.
Two photos with a blue background, size 4×6.
Visit the Coordination and Follow-up Department in the Mubarak AlKabeer area for the auditing of the request.
After the request has been signed, visit the General Traffic Department – The Assistant of the General Director for the Planning and Traffic Research office. At this point, the Saudi license will be withdrawn.
If the license is damaged or lost, you must obtain a replacement.
The fee for this process is 10 KD.
Although our information is accurate, we suggest checking with local authorities for the most current information.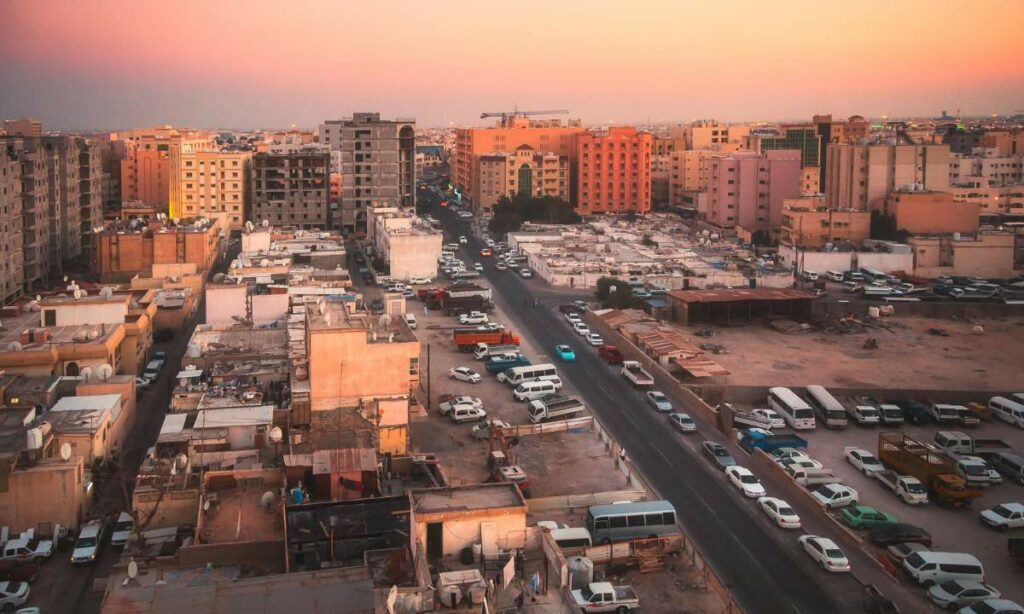 Renting a Car in Kuwait with Saudi License
For those who hold Saudi driver's licenses and want to drive in Kuwait, renting a car is a practical and versatile choice. We will provide detailed information about car rental and insurance alternatives in Kuwait and some valuable advice to make your driving experience hassle-free.
Car Rental Options
Kuwait offers a vast selection of trustworthy car rental companies that cater to different budgets and preferences. Whether you're looking for a basic model or a luxury vehicle, you'll find what you need. Here are some noteworthy local and international car rental agencies in Kuwait:
Hertz
Avis
Europcar
Budget
Osoul House
Before renting a car in Kuwait, remember that your Saudi license must be valid throughout the entire rental period. Additionally, most rental companies require drivers to be at least 21 years old, with some requiring a minimum age of 25 for specific vehicle categories.
It's crucial to thoroughly review the rental agreement to ensure you have all the necessary information.
Insurance Options
When renting a car in Kuwait, it's important to understand the insurance coverage the rental agency provides. Typically, the rental agreement includes basic insurance coverage such as Collision Damage Waiver (CDW) and Theft Protection (TP).
While these coverages limit your financial liability for damage to the rented vehicle or if it's stolen, they may not cover all scenarios. For example, damages to tires, windows, or the vehicle's undercarriage may not be covered.
To avoid potential financial liability in case of an accident or damage to the vehicle, it's recommended to consider purchasing additional insurance coverage or an excess reduction policy. This way, you can have peace of mind knowing you're fully protected.
Tips for Driving in Kuwait
When renting a car in Kuwait, there are a few necessary things to remember to ensure a safe and hassle-free driving experience. Here are some tips to help you navigate the process:
Remember that Kuwait follows the left-hand drive system. Take some time to adjust to driving on the opposite side of the road before hitting the streets.
Always wear your seat belt when driving, as it is mandatory under Kuwaiti law.
Using mobile phones while driving is strictly prohibited and can result in fines or other penalties.
Be aware of the speed regulations on each road you drive on, as overspeeding can lead to fines and other penalties.
Consider booking your car rental online before arriving in Kuwait. This can help you pick up your vehicle at the airport and save time and hassle.
Many car rental companies in Kuwait offer airport drop-off for booked vehicles, so check if this service is available.
Always keep the contact numbers of the rental agency and roadside assistance team with you. This will ensure that help is readily available in emergencies or issues with the rented vehicle.
In conclusion, driving in Kuwait with a Saudi license offers great freedom and flexibility for visitors and those planning to reside there. It is essential to be aware of the rules and regulations, especially regarding the conversion of licenses for those who have been long-term residents.