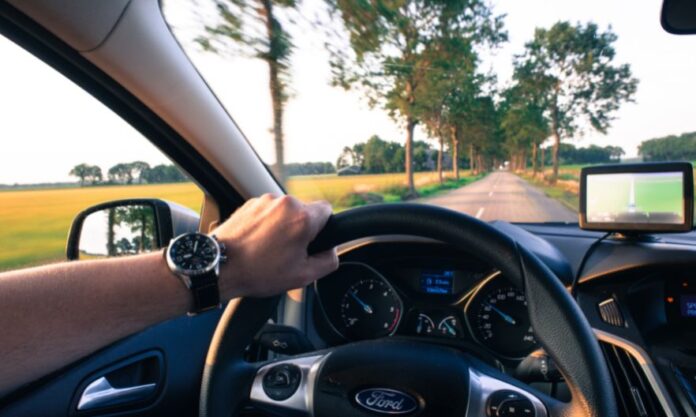 Yes, you can drive in Saudi Arabia on a UK Licence. The Saudi Arabian government allows you to drive for up to 3 months with a full British licence. A Saudi driving license will be required after 3 months – your sponsor can assist you with this.
Drive in Saudi Arabia with a UK License
While on the road, your driver's license and vehicle registration papers must always be with you. Getting caught without the right paperwork will cost you a fine.
From the date of arrival, you can drive with your UK driving license in Saudi Arabia for three months. If you intend to use your UK licence for an extended period, you will need to convert it to a local one.
Stay on major roads whenever possible. You should take precautions, such as travelling in convoys and during daylight, when travelling to rural areas.
A high number of serious accidents occur due to poor driving standards. It is essential to wear your seat belt at all times. Because of the large distances between cities, it can take emergency services a while to respond to an accident or emergency.
In some Saudi cities, automated traffic systems have been implemented. If you are fined through this system, you'll have to settle it before leaving the country. At the airport, you will be able to make a payment during regular Saudi office hours.
Read More: Saudi Traffic Fines List, Violations and Penalties
Driving with an International Driver's License
An international driving license is also an option. You can convert your local driving license. It is fairly straightforward to obtain an international driving permit (IDP).
Must possess a valid full UK driving license
Be a British citizen or a Northern Irish citizen
You must be 18 or older
Rent a Car in KSA with a British Driving License
With your British driving license, you may not be able to rent a car. For renting a car and perhaps for a company car (due to insurance, depending on the employer), you will need an International Driving Permit. There are many car rental companies in KSA that will rent you a car with a UK license. Others may require you to present a local or want an international license.
Traffic Fines
The traffic fine alert system can be accessed by registering. Fines will double if you do not pay them and will continue to double until they are paid. The fines you owe are linked to your visa, so you can't leave the country if they're not paid.
Traveling Outside Saudi Arabia with Your Car
Taking your car out of the country is strictly prohibited if you don't own it completely (you got a local bank loan or bought it on a lease-purchase arrangement). Each time you travel to a country, you must obtain an Istamara form.
It is necessary to practice Saudi driving license theory test questions if you plan to obtain a local Saudi driving license.