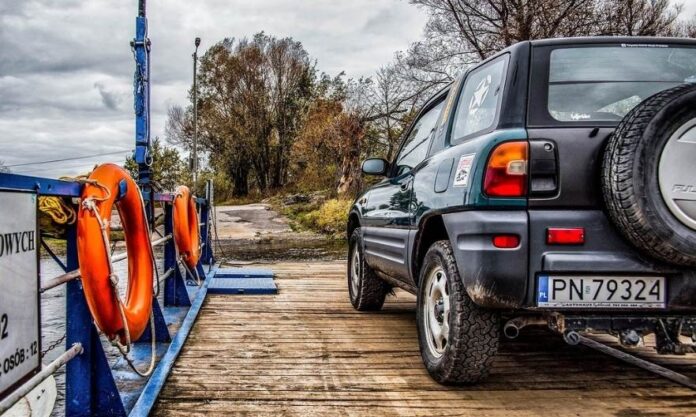 We often get questions like Can I import my car to Saudi Arabia? Or Can I drive UAE registered car in Saudi Arabia? If you follow this guide, you will learn everything you need to know about importing cars to Saudi Arabia from UAE.
Importing Cars from the UAE to Saudi Arabia
Several conditions must be met by the Saudi Customs Authority for cars to be imported into the Kingdom of Saudi Arabia, and offices to handle the importation are located throughout the Kingdom, in order to serve a wide segment of citizens.
Those who reside in Saudi Arabia and are not citizens of the Gulf will have the option to import one car every three years up to a maximum. Those who work in the car trade, however, may import more than two cars annually if they have a commercial record.
Taxes are assessed by the customs books based on customs finals. Taxes are assessed at 5% for cars and 12% for trucks.
Read More:
Which Countries Accept Saudi Driving License
How To Transfer Car Ownership in Saudi Arabia
Conditions for Importing Cars from the UAE
Saudi Customs Department allows the import of major auto parts, such as exteriors, transmissions, engines, and differentials, provided they are clean, free of oils, and a certificate of conformity is attached to the parts, which proves that they are refurbished, with the written statement that the parts are refurbished in a non-removable manner.
A number of car parts are prohibited from being imported by Saudi Customs, including dynamos, compressors, and other parts.
Vehicles with previous employment, such as police cars or taxis, are not allowed to be shipped into Saudi Arabia by customs.
In order to be eligible to import a car, the car model must not be older than five years. For trucks, it must not be older than ten years.
A customs card for an antique car must include an antique phrase stating that the car has been manufactured for thirty years.
The Saudi Customs Department prohibits the import of right-hand-drive vehicles.
Automobiles involved in accidents such as fires and drowning are not allowed to be imported into Saudi Arabia.
Saudi Arabian customs prohibit the importation of cars that are disassembled and later sold as parts or scrap.
The Best Way to Export Your Car
Land trucking is usually the fastest and most expensive method of delivery, followed by ocean-going delivery, which can take longer and is more economical. But before you choose a shipping method, you must comply with all the KSA government's obligations and rules.
Documents Needed for Customs Clearance
Documentation requirements include a passport with a picture and visa page as well as an Iqama. To prove ownership, you will also need a title certificate. Another proof of ownership could also be presented, but a title certificate is the most important of all.
A police clearance or de-registration document from the UAE is also required.
Conformity certificates, such as those from the Saudi Arabian standards organization (SASO), protect you from fraud and ensure that your products are defect-free. You may apply for them online as well. A purchase invoice, if available, is another possible form of proof of ownership.
Procedure for Registering a Car
After you've received customs clearance and your vehicle has been delivered to Saudi Arabia, you'll need to obtain permission to operate it in the kingdom.
A copy of Bayan will be provided to you by Saudi Arabia's logistics company, Four Winds. It is also necessary to have a copy of Bayan in order to obtain SASO (Saudi Arabia Standard Organization) certification. You have to provide this SASO certificate to Four Winds. Following that, you must submit the SASO certificate to Jeddah Customs, who will give you a green card.
Once you receive your green card, you must now have your vehicle inspected by MVPI (Motor Vehicle Periodic Inspection). Your car must be registered and have a traffic police certificate before you can drive it. Car insurance is also mandatory. You can now drive your car!
Car Registration Documents
We will provide you with a list of all the documents you will need in order to register your car.
Four Winds provides you with a copy of Bayan
After clearing customs in Jeddah, you will get a "Green Card".
MVPI approval
passport copy with photo
A photocopy of your Saudi driving license
You must have car insurance.
Iqama copy.
Read More: How to convert Saudi driving license to international