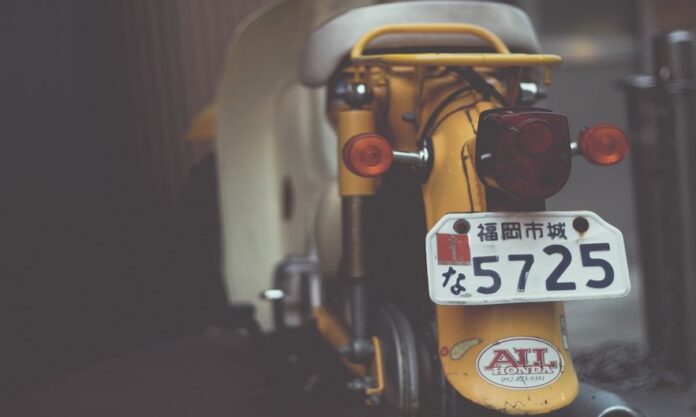 When it comes to vehicle ownership in Saudi Arabia, understanding the license plate registration system is crucial. It not only helps you stay compliant with the law but also allows you to manage your expenses better.
In this article, we will delve into the different types of license plates available, their respective registration fees, and the process of renewing your driver's license.
Number Plate Registration Fee
Saudi Arabia offers six main types of driving licenses, each associated with a different kind of vehicle or purpose. Depending on the type of driving license you hold, you'll be assigned a unique license plate for your vehicle. Along with the different types of driving licenses in Saudi Arabia, there are also different types of number plates.
One critical aspect of maintaining your driving privileges is ensuring your license remains valid. To renew your Saudi driving license, you must begin the renewal process before your current license expires. For a step-by-step guide on how to renew your Saudi driving license.
While the registration fees for license plates vary depending on the type of vehicle, the annual renewal fee remains constant across all vehicle types. Below, you'll find a detailed breakdown of these costs:
Saudi Arabia Registration Plates Fees
| | | |
| --- | --- | --- |
| Type | Annual Fees | Annual Renewal |
| Private Vehicle Plate | SR 100 | SR 100 |
| Private Truck Plate | SR 100 | SR 200 |
| Bus Plate Private | SR 100 | SR 200 |
| Taxi Plate | SR 100 | SR 200 |
| Public Vehicle Plate | SR 100 | SR 400 |
| Public Bus Plate | SR 100 | SR 400 |
| Motorbike Plate | SR 100 | SR 100 |
| Public Work Vehicle Plate | SR 100 | SR 100 |
| Temporary Plate | SR 300 | SR 300 |
| Diplomatic Plate | SR 100 | SR 100 |
| Exportation Plate | SR 100 | SR 100 |
| Trailer / Half Trailer Truck Plate | SR 100 | SR 100 |
If you want to learn about Saudi Driving License, road signs, and traffic penalties. Download our official app.
As you can see, most types of plates carry a uniform annual fee and renewal cost of SR 100, with Temporary Plates being a notable exception at SR 300. You can get a replacement license plate for SR 100 if you lose yours
To conclude, understanding the cost structure of license plate registration and renewal in Saudi Arabia can help you better plan for the costs associated with vehicle ownership. Whether you drive a private vehicle, a public bus, or a motorbike, staying informed about these fees is the first step to a smoother journey on Saudi Arabian roads.