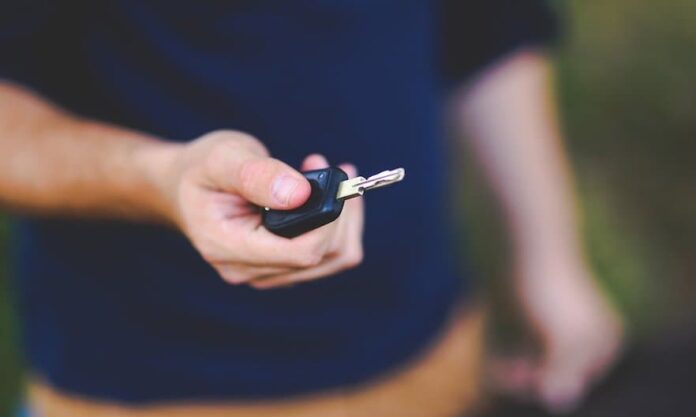 In Saudi Arabia, the vehicle registration document, known as "Istimara", is as essential as your driving license. Ensuring your Istimara is current is vital to legally operate a vehicle on Saudi roads.
The Istimara get expired after every three years. Istimara is vehicle registration. Here is the complete procedure to renew vehicle registration (Istimara) in Saudi Arabia.
Requirements for Istimara Renewal
Before you start the renewal process, there are some prerequisites:
The vehicle should be insured. Ensure you have valid motor insurance coverage.
Pass the Motor Vehicle Periodic Inspection (MVPI), also known as Fahas. Your vehicle needs to be in good condition according to Saudi traffic laws.
Remember, you cannot proceed with your Istimara renewal without meeting these prerequisites.
Related: how to cancel vehicle ownership in Saudi Arabia.
Fahas (Vehicle Inspection)
The Fahas is a mandatory vehicle inspection to ensure your vehicle meets the required safety and road-worthiness standards. You can get your vehicle inspected at any authorized Fahas center. After the inspection, you will receive a Fahas certificate, valid for one year.
It's advisable to get your vehicle serviced before the Fahas test to improve your chances of passing.
Vehicle Insurance
You should have valid vehicle insurance before renewing your Istimara. There are several insurance providers in Saudi Arabia offering a range of packages. You can purchase or renew your vehicle insurance online or visit the insurance provider's office.
The insurance company will directly send your insurance data to the traffic department's system.
Vehicle Registration Fee in Saudi Arabia
First thing first, you must be aware of the vehicle registration or Istimara fee. The table also has a renewal fee.
| | | | | |
| --- | --- | --- | --- | --- |
| Type | Annual Fees | Annual Renewal | Lost and Replacement | Transfer Fee |
| Private Vehicle Registration | SR 100 | SR 100 | SR 100 | SR 150 |
| Private Truck Registration | SR 200 | SR 200 | SR 100 | SR 150 |
| Minibus Registration | SR 200 | SR 200 | SR 100 | SR 150 |
| Taxi Vehicle Registration | SR 200 | SR 200 | SR 100 | SR 300 |
| Public Vehicle Registration | SR 400 | SR 400 | SR 100 | SR 300 |
| Public Bus Registration | SR 400 | SR 400 | SR 100 | SR 300 |
| Motorbike Registration | SR 100 | SR 100 | SR 100 | SR 150 |
| Public Work Vehicle Registration | SR 300 | SR 300 | SR 100 | SR 30 |
Istimara Renewal Procedure and Requirements
MOI Absher offers online services where you can do pretty much everything. You can pay the fines, check the outstanding dues, and pay the vehicle registration fee. Create an MOI Absher account only then we can proceed further.
How to Pay for Renew Vehicle Registration
There are different ways to pay the Istimara renewal fee. The Istimara renewal fee is 300 Saudi Riyal. It used to be 150 Riyals, but now it is 300 SR. You can deposit this amount using your bank account, ATM, or through the Sadad account.
Pay Outstanding Dues
If you have any outstanding dues like traffic violations, then you have to clear these dues first. You can pay all the dues via Bank, Tahweel al Rajhi, or Quick Pay. You can check it using the Absher account.
Validity of Istimara
Absher will update your vehicle registration if it is going to expire in 180 days or six months. Update your Istimara before the expiry date. You can check the expiry date on your Istimara card. If it is missing, then you can check on the Absher account.
Steps to Renew Istimara
After you have fulfilled all the requirements, it is now time to renew your istimara or vehicle registration. You can do it easily using the Absher app or web portal. This video is in the Urdu language, but you can mute it follow the steps 🙂
Collect Istimara
If you have the new Istimara card, then you don't have to visit any office. Just renew it online. The new Istimara card does not have a written expiry date. But if you have an old one, you can visit the Muroor office and collect it physically. You can also receive it using Wasel Service.
Istimara Collection Center Riyadh
If you are from Jeddah, you can visit the Traffic Police center and collect the Istimara.
Location: 6703 Ali Al Fazari, Al Munsiyah, 3640, Riyadh 13253, Saudi Arabia
Timings: 7 AM to 2 PM
Istimara Collection Center Jeddah
You can get it from the Traffic Police center.
Location: Mishrifah, Jeddah 23341, Saudi Arabia
Timings: 7 AM to 2 PM
Istimara Collection Center Makkah
In Makkah, the Istimara center is near Naseem District on Fatima Al Zahra Road, next to Al Rajhi Masjid.
Location: Fatimah Az Zahra, An Naseem, Mecca 24245, Saudi Arabia
Timings: 7 AM to 2 PM
Most Asked Question.
We recommend you check the Saudi Traffic Fines List, Violations, and Penalties.