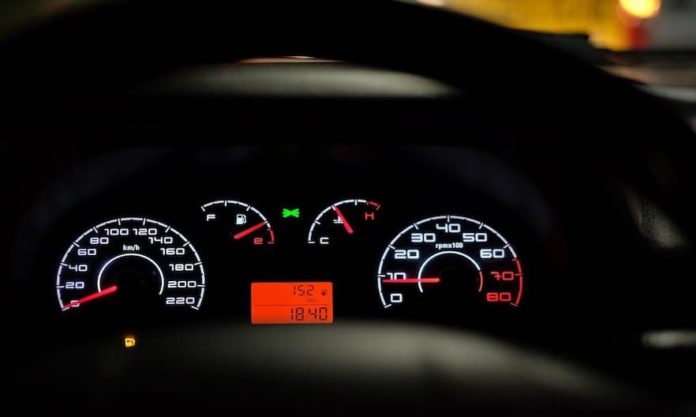 If you want to download the Saudi driving license book or want to learn about its content then you are at the right place. You can find below the Saudi driving license book pdf link (at the end of this article). You can read it online or you can download it.
Saudi Driving License Book Content
We explained the Saudi driver's license procedure and you can use this book to understand the important rules for driving in Saudi Arabia. The book is divided into 9 different segments. Each segment represents different but core information about driving and safety. Here is the table of content.
To whom this manual
Driving License and important information
Traffic rules and regulations
Road and traffic signs
Safe driving
Sharing the road with others
The vehicle
Traffic accidents
Behavior that leads to license suspension
To Whom This Manual
This section shows information if this manual is for you or not. It is mainly for:
Applicants for driving permit
Applicants for driving license.
Driving License and Important Information
In this section, you will learn about the basic requirements of driving license. This segment has information about Computer Theory Test and Practical Test
To become the best driver you can be and to pass your theory test, download our official Saudi Driving License app completely free of charge!
Traffic Rules and Regulations
Traffic has rules that must be observed. The following are some of these rules:
Speed limits
Driving lanes
The right-of-way
Rules of passing
Prohibited passing situations
Vision and stoppage distance
Keep safe distance
Road and Traffic Signs
A road is not merely the path designated for the vehicles only but it also includes the shoulders, sidewalks, bicycles lanes, buses and vehicles parking. There are also pedestrian's crosswalks and emergency and maintenance vehicles lanes. Learn the priority of each sign in the Saudi driver's manual.
As a driver, you need to understand all the road rules and traffic signs. The most important traffic signs are:
Regulatory Signs
Regulatory signs are used to acquaint the drivers and all the road users with traffic regulations prohibitions and restrictions that should be observed while driving or using the road. It includes:
Prohibition Signs
Mandatory Signs
Warning Signs
The white triangular signs with red frames indicate warning or hazard.
Guide Signs
Guide signs are used to guide and direct the drivers and all road users to the towns, villages and other important locations along the journey.
Work Zone Signals
A work zone means that part of the road is under maintenance and excavation works which causes the slowdown of traffic.
Safe Driving
Safe driving is all about how to become a good driver. There is general information that every driver has to follow.
Understanding of traffic signs is one of the key aspects of being a good driver. Saudi driving manual has all the information that a driver needs.
Sharing the Road with Others
A road does not belong to a driver. As a driver, you will be sharing the road with pedestrians, bicycles, school children and emergency vehicles. There could be road works. Follow the traffic rules and respect the rights of other road users.
The Vehicle
Taking care of the vehicle and conducting periodical maintenance is one of the important factors that contribute to reducing the numbers of traffic accidents. Before each journey please check tires, breaks and gas. Always carry an emergency first aid kit.
Traffic Accidents
In most cases driver choose one of three options to avoid accidents: Stop quickly, veer the vehicle or accelerate the speed. In this section, you will learn about each of them.
Behaviour That Leads to License Suspension
Abiding the traffic regulation and instructions is the major pre-requisite to avoid being involved in actions that might lead to suspension of the driving license and disqualify the driver from driving.
Saudi Driving License Book Questions
Each segment of the Saudi driving license manual has a set of multiple options questions. Go through the whole book then try to answer those questions with correct answers.
Download Saudi Driver's Manual.