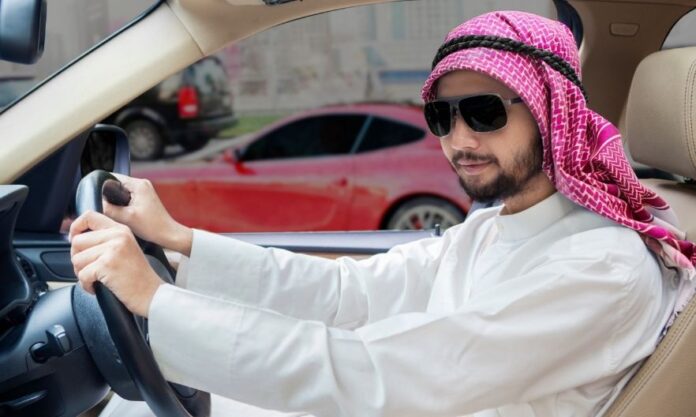 Saudi Arabian driving licenses are recognized and accepted by several countries. Saudi Arabia's driving license is valid throughout the GCC (Gulf Cooperation Council). Apart from the GCC, Saudi Arabian driving licenses are accepted by a number of other countries. You do not need an international driving license in these countries. These are the countries where a Saudi driving license is valid.
If you wish to brush up on your theory exam questions and refresh your knowledge of traffic signals. Our application for a Saudi driving license is available for download.
You should convert your Saudi driving license into an international driving license if you want to drive in more than 150 countries in the world.
The countries that accept Saudi driving licenses
Bahrain
Saudi Arabian driving licenses are valid in Bahrain. Through the King Fahd Causeway, Saudi citizens can easily travel to Bahrain. Saudi driving licenses can also be converted to Bahraini driving licenses. In Bahrain, you need to present the original Saudi license along with a copy of the police clearance certificate in order to obtain a Bahraini license. A vision test and a small fee are required.
Kuwait
Kuwait is easily accessible from Saudi Arabia if you have a Saudi driving license. In the same way, Kuwaitis with valid driving licenses are allowed to drive in Saudi Arabia. If you're interested in learning more about the process, you can read our comprehensive guide on how to Drive in Kuwait with a Saudi License.
Oman
Yes, absolutely you can change Saudia's valid license here in Oman. In case you can only drive an automatic transmission vehicle on your Saudi license, you will have to take the Omani road test for this license.
Qatar
Additionally, Qatar is one country that accepts Saudi Arabian driving licenses. A Saudi driving license is required to drive in Qatar, and this option is available to Saudis and expatriates alike.
United Arab Emirates
In the UAE, people who have valid Saudi driving license are allowed to drive their cars. You have likely seen Saudi number plates on many cars when you visited the UAE. The Saudi driving license can also be used for obtaining an Emirates driving license.
It implies that you are allowed to drive in Dubai if you have a valid Saudi driving license.
Austria
Austria will now accept Saudi driver's licenses as well. Saudi Arabian license holders are now allowed to drive in Austria thanks to the official recognition of the Saudi license by Austrian authorities.
The United Kingdom
Saudi Arabian driving licenses can only be used for one year. Once you have lived in the UK for one year, you must obtain a driving license from the UK. Expats with a Saudi driving license do not have access to this option.
Jordan
Jordan is included in the list of countries where Saudi Arabian driver's licenses are accepted and considered valid. Expats and Saudis get on-arrival visas and continue to drive in Jordan with a Saudi license after arriving there.
Frequently asked questions
Is Saudi Arabia's driving license valid in the USA?
Yes, the Saudi Arabia driving license is valid in the USA. You will need to meet certain requirements. One of the requirements is that the driver's license is issued in English. Names, digits, and symbols must be in English and easily readable. Using translation services, your driving license can be translated from your local language to English.
In addition, visitors with foreign licenses can drive for up to three months. According to official records, this is from the date you entered the United States. You must obtain an IDP to continue driving. The United States, however, does not issue IDP to short-term visitors. It must be obtained from your home country.
Is Saudi Arabia's driving license valid in Canada?
Yes, you may drive in Canada with an international driving permit (IDP) issued by Saudi Arabia. Most countries offer IDPs valid for a year and can be renewed. IDPs are translated driver's licenses from other countries into several languages. An International Driver's Permit (IDP) must be valid from another country (Saudi Arabia) in order to use it in Canada.
Read More: Importing Cars to Saudi Arabia from UAE, How to Change Car Color in Saudi Arabia?