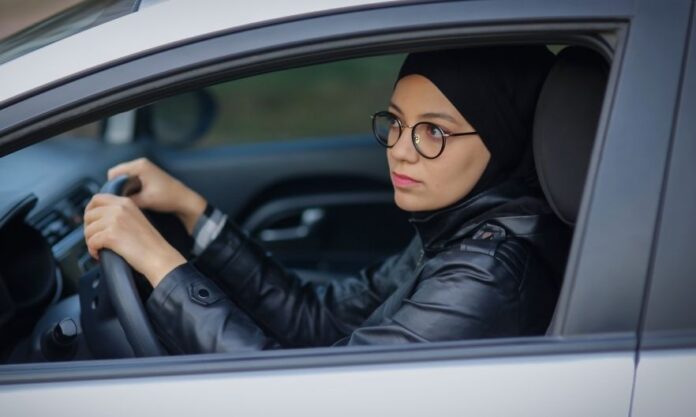 The Saudi Driving School (SDS) is Saudi Arabia's first and largest driving school to be enabled to start a women's driving school. In collaboration with the Emirates Driving Institute, Princess Nourah bint Abdulrahman University has opened the Saudi Driving School.
Saudi Driving School
The Saudi Driving School has a range of highly trained female trainers. The school teaches the students in the preferred language that is easy to practice.
Saudi Driving School Registration
To register in the Saudi Driving School, fill out the online form on the official Saudi driving school website. After filling and submitting the form, you will shortly receive a confirmation SMS with a
date and time and reach the school on the mentioned day and time.
SDS Complete Procedure to Obtain License
These are 10 necessary steps to obtain the driving license in Saudi Arabia via SDS.
Prepare the documents. These documents include the following:

National ID or Iqama and a photocopy of it.
2 personal photos 4cm x 6cm.

Create an account on Saudi driving school website and reach the center on the mentioned time.
8 hours of detailed theoretical lectures covering all aspects of the concepts of safe driving and its regulations. These lectures are divided as follows:

1st Lecture: Attitude and Responsibilities
2nd Lecture: Traffic signs
3rd Lecture: Managing Risks
4th Lecture: Driver Condition
5th Lecture: Driving Environment
6th Lecture: Rules of the Road
7th Lecture: Anticipating Hazard and Emergencies
8th Lecture: Your Vehicle

Pass Theory Test: The theoretical test is computer-based to determine your driving knowledge and behaviour. The exam takes 30 minutes and consists of 20 questions. These are multiple-choice questions. You will proceed to the next step of your training by passing this exam. If the trainee fails the test, the trainee must attend additional theoretical classes. Download our official app to practice theory test questions.
Simulation Training: On high-tech machines, the simulation classes are conducted. The trainee gets the impression of real driving and learns more about the various components of the dashboard and the wheel. The trainee is trained about multiple road conditions. Simulation training is offered to trainees for 2 hours.
Practical Training: In the SDS driving yard, six hours of practical instruction are conducted in an actual vehicle. Through this training, the trainee gets used to driving a real car with highly skilled driving instructors in a safe, secure environment.
Pass Yard Test (Parallel, Garage, Hill): A practical test is conducted to assess the various necessary skills you have learned after 6 hours of actual car training in the yard. These skills include multiple parking methods and mastery of necessary driving skills. This test is a must to proceed with on-road training. In the event of a no-pass score, the trainee must take extra practice hours which focus on her skills before starting her next step.
Practical Training: Practical on-road training begins after the yard test. It consists of 14 hours of driving with other vehicles on the roads.
Pass On-Road Test: The practical training is followed by a final practical exam. This exam tests the trainee's abilities and attitudes on the road. It focuses on 16 fundamental competencies that must be learned by the trainee before receiving her driving license. These skills include road safety and adherence to traffic rules and regulations. It is important to pass this test to obtain your driver's license.
Issue Driving License: Congratulations! You may collect the license from the General Department of Traffic after passing the road test.
Saudi Driving School Fee.
The Saudi driving school fees are as follow.
| Lesson Type | Duration | Fee |
| --- | --- | --- |
| ​​Theoretical Lectures | 8 Hours | 600 |
| Knowledge Test | 1 Test | 75 |
| Simulation Classes | 2 hours | 150 |
| Practical Training | 20 hours | 1500 |
| Road Test | 1 Test | 75 |
The total fee is 2,400 SR and with 5% value-added tax (VAT) the overall fee becomes 2,520 SR.
Saudi Driving School Timings
| Days | Timings |
| --- | --- |
| Monday | 7 AM – 11:00 PM |
| Tuesday | 7 AM – 11:00 PM |
| Wednesday | 7 AM – 11:00 PM |
| Thursday | 7 AM – 11:00 PM |
| Friday | Closed |
| Saturday | Closed |
| Sunday | 7 AM – 11:00 PM |
SDS Contact Number
+966 9200 11136
SDS Address
Airport Rd, Princess Nourah Bint Abdul Rahman University، Riyadh Saudi Arabia
If you want to learn about other driving schools. You can read about these driving schools as well.