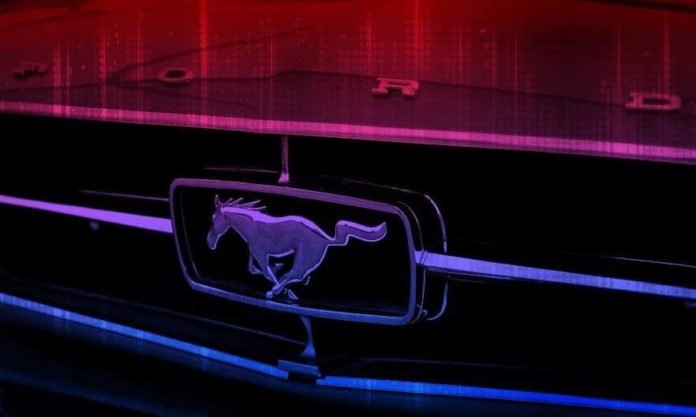 Let's learn how to get a Saudi driving license. If you are living or visiting Saudi Arabia, driving your vehicle is the best means of transportation. But the question is how to get a Saudi driving license. What is the procedure for a KSA driver's License? Well, today, we are going to answer that particular question.
How to Get Saudi Driving License
If you want to obtain a Saudi driving license, you have to fulfill certain requirements. First, be sure what kind of driving-license do you want, as there are six types of driving licenses in the Kingdom.
Types of Driving License
Private Driving License
Public Driving License
Heavy Vehicle Driving License
Diplomatic Driving License
For a driving license, you have to collect some necessary documents.
Documents Required for Saudi Driving License
First of all, collect these documents:
Original Iqamah.
Photocopy of Iqama.
Photocopy of Passport.
Driving License of your country.
If expatriate, translation of foreign driving license in Arabic from an approved translation institute.
Passport-size photographs.
Medical report (Blood Group Test)
Application Form
License fee. If you have a driving license, then 100 SAR; otherwise, 435 SAR.
If you already have a driving license and it is not in Arabic, then you must translate it into Arabic. An approved institute must do the translation. Do not worry; the agents near a driving school can help you. You can also take help from locals.
If you already have a license, you don't have to take theory classes. You need an appointment for the final test. Just revise all the basics about driving and go for the test. Prepare yourself for a computer theory test as well.
Medical Examination
A medical examination for the driver's license must be obtained at an approved clinic or hospital.
Saudi Diriving License Procedure
Once you have all the required documents, you must go to one of the driving schools located in the city where you live, such as Dallah School in Riyadh.
You can go to a nearby shop and get the application form or download it here and fill it out yourself. The shop guy may charge you up to 15 Riyal. Then prepare a file with all the documents. They can do it inside the school, but it is better to do it yourself and share that file with the officer.
Now go to room number 2. There they will do an eye-sight checkup, and one officer will check all your documents and filled form and will stamp them. Then he will ask you to go to the 'License check' counter. The officer will stamp your documents once again and send you for a 'First try.'
You can choose Automatic or Manual. If you choose Automatic, then you can only drive automatic vehicles. If you choose a manual License, then you can drive both.
Saudi First Try Test
Saudi first-try test is nothing. It is to check if you know some basics of driving. The guy in the car will ask you to drive a little. Just forward and then reverse. The guy will be an observer how is your approach and how confident you are.
When you sit in the car, adjust the seat, wear the seatbelt and check the mirrors. The guy may pressurize you but do not get panic; behave normally and focus on driving.
Be sure to know some basic Arabic words related to driving. The guy may not speak English or any other language.
In the end, the guy will comment on your file like A (Alif), B, C, or D based on his assessment.
If it is an A, you are ready for the final test; otherwise, you must take training classes based on his remarks.
Dallah Driving School Timings
In case you have to take training classes. Register at the nearby Dallah driving school. The Dallah schools are in all the major cities and operate in two shifts.
Day Shift: 7:00 to 12:00
Evening Shift: 15:00 to 19:00
You need to confirm the timings with the school as well. Timings can be different during Ramadan and on other occasions. Better to check with your school.
The school training fee is about 435 SAR.
Final Driving Test
There are five major parts to the driving test. Better to practice all. Here it is:
Zigzag Path
Reverse
Speed up
Break Application
Height-inclined start/stop
If you clear the driving test, they will give you a date for a Reverse Parking and computer test, 'The Ishara Test (Signal Test).'
NOTE: Before you attempt the final driving test or computer signal test. Please go through Saudi Driving License Book. Read it once to have a better understanding.
Saudi Driving Computer Test
The reverse parking test is simple and straightforward, but the Ishara Test (Signal Test) can be tricky. You can be a great driver, but you can still fail this test if you need more knowledge about road signals and signs. Break down of the final computer test.
Touch screen computer test.
20 questions in 30 minutes.
Only two mistakes are allowed.
You can skip the question as well. There will be a new question.
To practice Saudi driving license computer test questions. Download our official app. It will help you to clear your driving license on the first try.
If you clear the test, then congratulations, you have done it. Now go to room number 1 and look for 'License Delivery.' Now, wait for your turn, and they will hand you a new Kingdom driver's License.
FAQ
Q: Legal age to apply for a driving license in Saudi Arabia
A: You are eligible when you are 18 years old.
Q: What is the license validation period?
A: Your License is valid for the next ten years.
Q: What if I fail the final driving test?
A: You have three tries. If you fail thrice, you have to start again from the beginning with a new file.
Q: I have a UAE driver's License. Do I still need a KSA driving license?
A: No. Go to the Murror office; they will keep your UAE driver's License and issue a KSA driver's License